Losing your hair is often distressing and, without the right information and guidance, can lead to panicked decisions.

Chris Davies, a 30 year old sports trader from Cheltenham, has recently spoken openly about how the anguish of developing hair loss in his teens led to a rash decision and a six year journey to get his hair back.
Chris Davies Started to panic.
Chris noticed the first signs of male hair loss – a receding hairline – when he was 18 years old after a friend pointed it out to him during a lads' holiday.
"I laughed it off at the time but inside I started to panic," he told The Sun. "I knew it was natural for your hairline to change as you got older, but was this normal?"
Male pattern baldness is a permanent and progressive condition which worsens over time if left untreated and, as his hair continued to thin over the next few years Chris became increasingly concerned.
"I was terrified I was going to lose my hair at such an alarming rate that I'd be bald within two years," he recalls, explaining that he was already dealing with a lot of stress – a factor believed to increase shedding in some people. "I had left school at 16 to join a football apprentice scheme to train professionally.
However at 20 I decided to quit and go back to school and get an education. It was a lot to take on board and the hair loss just worsened everything."
Wanted a quick fix – Feeling like he had no-one to turn to for advice on dealing with hair loss, Chris booked himself a hair transplant, admitting: "At this point I was desperate… I just wanted a quick fix to make the problem go away so I impulsively booked a hair transplant at a clinic that I'd found from a quick internet search."
Hair Transplant However, the £2,000 price tag managed to clear out the sports fan's savings without restoring his hair. Even though Davies says he was promised results from the FUT surgery after nine months, a year after the procedure his hair still looked the same.
Two years after this disappointing episode he decided to try again and this time, after spending a further £2,500 on another hair restoration operation, the results were even worse. Davies found that there was still no change to his hair – only to his scalp where the donor hair had been surgically removed in a strip from the back of his head.
"I was left with large puncture scars on the back of my head from the procedure," says Chris who describes this as the "lowest point in [his] hair loss journey".
I personally helped Chris and he has now become a great hair loss mentor himself – See his interview with The Mirror News paper and The Sun newspaper here for further information on how he overcame poor surgery.
Chris Davies Story in The Mirror.co.uk
Chris Davies The Sun Newspaper hair loss article
His video also is on The Daily Mail Newspaper too :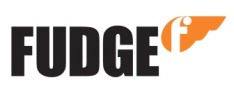 I'm very proud to announce I have been recognised and endorsed by the hair care brand 'Fudge' as their Hair loss mentor. Please see the information posted on their site here.
Spencer Kobren's 'The Bald Truth UK' interview about Fudge