ORAL MINOXIDIL
For UK patients interested in acquiring Oral minoxidil I can put you in direct contact with a very trusted and reputable GP, Dr. Steve Edgar who can help provide you a private prescription. Contact Dr. Steve Edgar via email address below.
Contact Dr. Steve Edgar via email – somccg.drsteveedgar@nhs.net
Minoxidil is a successful hair treatment as an oral medication – even though most will be more familiar with it as liquid or foam (Regaine) Minoxidil can be taken orally as a tablet, and increasingly this is being recognised by Dermatologists and hair transplant doctors as a very effective and convenient way of treating hair loss concerns. Reports are showing 90% of oral minoxidil users are seeing clear benefits compared to 35% of topical users.
You can combine oral minoxidil 2.5mg daily with 1mg finasteride or 0.5mg dutasteride daily. Here is a great video that helps explain the benefits. This is certainly a treatment to consider is trying to combat male pattern baldness. I've recently stated the treatment and look forward to reporting back on the benefits.
Important to keep a check on your blood pressure and you'll be advised by your prescriber to do this.
The tablet comes in a 5mg form which I cut in half to get 2.5mg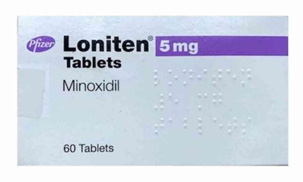 For UK patients interested in acquiring Oral minoxidil I can put you in direct contact with a very trusted and reputable GP, Dr Steve Edgar who can help provide you a private prescription
Contact Dr. Steve Edgar via email – somccg.drsteveedgar@nhs.net