Dr. Sean Behnam | Santa Monica
Sean Behnam, MD Santa Monica, CA
Dermatology & Hair Restoration Specialists
Tel: 888-443-8424
Email: dermhair5@gmail.com
Website: igethair.com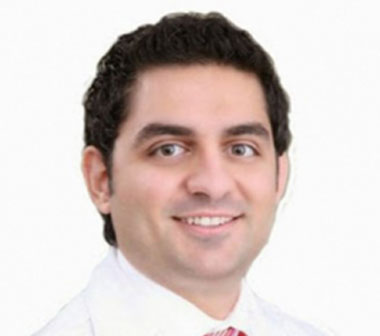 Multi-award-winning Dr Sean Behnam exclusively practices hair restoration at his Santa Monica, California surgery. Following his comprehensive medical studies, he trained under Dr Mark DiStefano, one of the world's most highly regarded hair transplant experts.
Known for his one-on-one approach with patients, Dr Sean performs just one hair transplant surgery per day. Passionate about artistic quality and providing the highest standards of care, the journey to a spectacular, natural result begins with a thorough personal consultation and includes access to Dr Sean post-procedure.
Named a Top 25 Doctor by Newsweek magazine, Dr Sean is renowned for his skill and expertise. He is a prolific researcher, innovator, teacher, lecturer, and leader. Highly accomplished in both the FUE and FUT techniques, he even designs and manufactures many of the instruments he uses for FUE procedures.
Dr. Sean's techniques involve less downtime, faster recovery, and quicker results.
Why Choose Dr. Sean Behnam for Hair Transplant and Hair Restoration
• Dr. Behnam does one of the most comprehensive hair transplant examinations to accurately calculate the number of hair grafts a patient needs (for accurate costing) and you will always meet with Dr. Behnam 1 on 1 and not a consultant.
• You will not get an estimate for number of grafts that your case requires and a full explanation about technique suggested and why.
• He will tell you what you NEED to hear not what you WANT to hear. Either you are a good candidate for hair transplant or not, you will hear his honest opinion; this all depends on the quality of hair on the back of scalp.
• Follicular Unit Extraction (FUE) can be used to transplant hairs from other areas such as chest, arms, or legs in case back of scalp is not a good candidate.
• Dr. Behnam dedicates more than several hour + to each procedure with the goal to provide you great surgical care and the best possible outcome for your individual case.
• We take care of you the entire journey of the hair transplant process for you and work with you throughout.
• We stand behind our work and we guarantee that the hair transplant looks natural.
• All of Dr. Behnam's follow up visits are complimentary.
• Guarantee hair transplant growth in 3 months and will grow 1 inch every 3 months. By the 10 to 12 months, you will see about 2 to 3 inches of hair growth.
• No hidden fees. We present you with all the cost at the consultation. We do not overcharge or have any surprise charges on the day of the procedure.