Dr. John Cole, IAHRS Member
The Forhair Clinic – Alpharetta, GA
1070 Powers Place
Alpharetta, GA 30009
Main: (678) 566-1011
Website: Dr. John Cole – Click to Visit
John Peter Cole, MD specializes in numerous hair restoration techniques. Most prominently, this includes Follicular Unit Extraction (FUE), Body Hair Transplant, Plug Redistribution, Plug Removal, Scar Revision, Facial Hair and Eyebrow Restoration, and Body Hair Farming.
Dr. John P. Cole attended the Mercer University on an academic scholarship from the United States Army and graduated Summa Cum Laude with degrees in Chemistry and Biology back in 1981. He then received his medical degree in 1985 from the Medical College of Georgia. His postgraduate degree in internal medicine came from the University of Missouri. Dr. Cole has dedicated himself to hair transplant surgery since 1990. His memberships include the American Society of Hair Restoration Surgery (ASHRS), American Academy of Cosmetic Surgery (AACS), and International Society of Hair Restoration Surgery (ISHRS).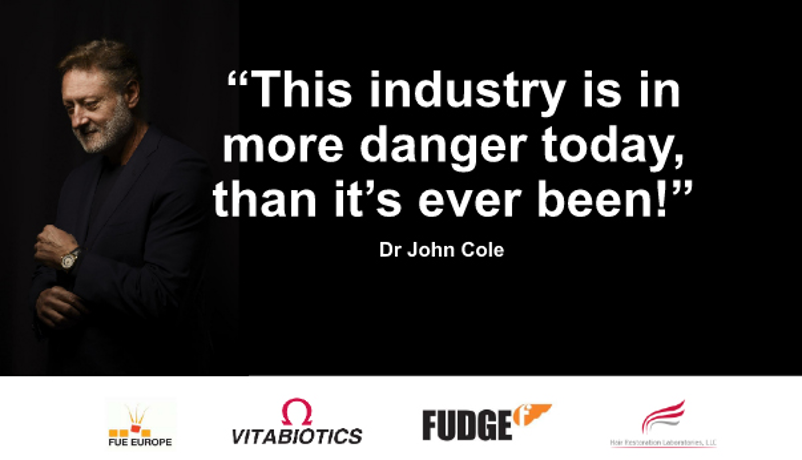 One of the first physicians to become a Diplomat of the American Board of Hair Restoration Surgery, Dr. Cole has also been on the society's Board of Directors and Examination Committee. Dr. Cole shares his knowledge and research through a host of papers that he also presents at educational seminars and transplantation societies. A leader in the field of hair transplant procedures, Dr. Cole's contributions include developing specialty instruments, creative research into follicular anatomy, and developing formulas to accurately measure the performance of hair restoration specialists. Dr. Cole is also active within the larger hair restoration industry. In 1999, the ISHRS awarded him a research grant for work involving regional variation in hair density and hair diameter. He was also recommended to the ISHRS Research Committee.
Dr. Cole presented his findings at the 2000 meeting of the ISHRS. He also orchestrated the Beginner's Program at the ISHRS's annual medical conference in Hawaii, where he trained more than 75 physicians in techniques and processes of hair transplantation. He has also been invited to speak at many events, including the first Korean Workshop on Hair Restoration, the 2001 Italian Society of Hair Restoration Surgery meeting in Sicily, and the 2001 European Society of Hair Restoration Surgery. He was the Co-chair at the Aegean meeting for hair restoration surgery in 2002 at Athens, Greece. Dr. Cole and Dr. Devroye were awarded First Place for a poster presentation on 'Computer Applications in Hair Transplantation' by the ISHRS in 2000. The Italian Society awarded him the Archimedes Award in 2001 and Michelangelo Award in 2002. Dr. Cole was also the director of the Beginners Program at the International Society Meeting of Hair Restoration Surgery meeting in Puerto Vallarta, Mexico. Additionally, he was the chairman of the ISHRS in Chicago Illinois.
Videos of Dr John Cole being interviewed by Spencer Kobren on The Bald Truth: